Kaleidosearch
Are you looking to add faceted search to your enterprise, e-commerce stors or website? Kaleidosearch offers an easy-to-deploy, customizable and cost-effective solution. With Kaleidosearch, faceted search no longer needs to be an expensive and complicated feature to implement.  Our SDK comes already configured for use with dtSearch and Solr. We also include an award-winning user interface including source code that you can customize.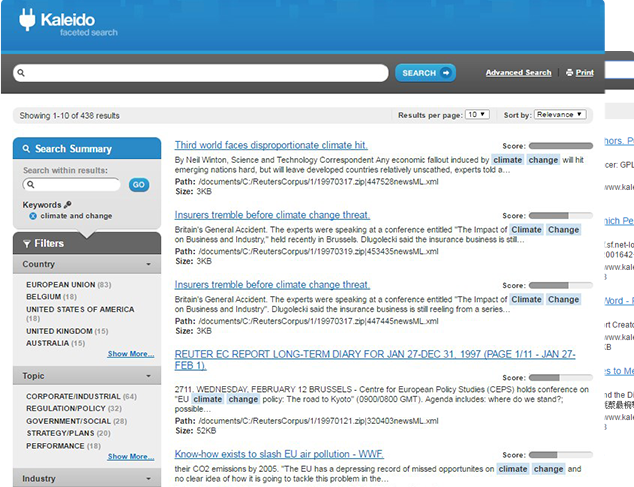 Features:
Multi-level facets

Dynamic filtering

Customizable user interface

Works with your metadata

No programming required
 Contact us today for more details.